Handmade replicas – Toys from your childhood – brand new
Which child doesn't like to play with a brand new toy? That's why we bring nostalgia into the present and give it a whole new shine.
Have a look at our carefully handcrafted replica – complete locomotives, wagons with interior insets and train equipment and accessories. All pieces are produced in a handcrafting tradition and often with specially made tools. From the production of the parts to the colouring and the mounting our replica are made in full accordance with their role models from the old days.
Ask us about the replica made by Ritter. All pieces are produced especially for the customer and according to his requirements.
---
Replica Gauge H0
Lorem ipsum dolor sit amet, consetetur sadipscing elitr, sed diam nonumy eirmod tempor invidunt ut labore et dolore magna aliquyam erat, sed diam voluptua. At vero eos et accusam et justo duo dolores et ea
Replica Gauge 0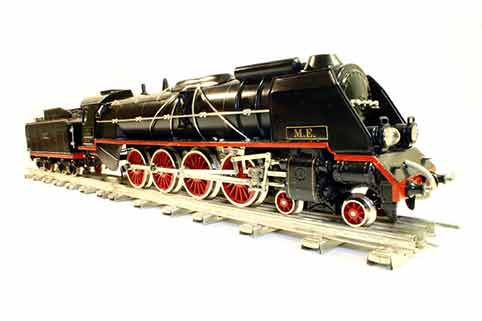 Lorem ipsum dolor sit amet, consetetur sadipscing elitr, sed diam nonumy eirmod tempor invidunt ut labore et dolore magna aliquyam erat, sed diam voluptua. At vero eos et accusam et justo duo dolores et ea
Replica Accessories
Lorem ipsum dolor sit amet, consetetur sadipscing elitr, sed diam nonumy eirmod tempor invidunt ut labore et dolore magna aliquyam erat, sed diam voluptua. At vero eos et accusam et justo duo dolores et ea